Back to Index
A Few Shots from BHON NOTL Pub Crawl 2007!
| | |
| --- | --- |
| Posted: May 24th, 2007 | Posted By: Mike G |
---
May 24, 2007 - Admittedly when Mike B suggested Niagara On the Lake
for a BHON pub crawl, we all thought he was crazy. There couldn't
be any decent or cheap wings to be had in Ye Olde town of Niagara?
Or could there? Quel suprise!
First stop - The Irish Harp Pub! Guinness a flowin' and first batch
of wings starts out with a quality presentation.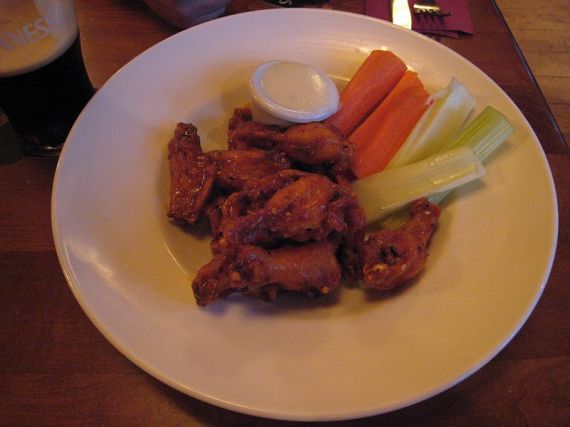 Fuck...these are really good! FUCK...THESE ARE REALLY HOT!!!!!
More Guinness please!!!!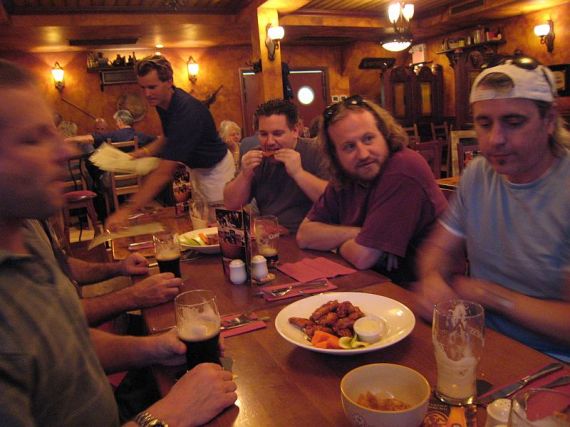 Next stop - Angel Inn...What is Chris doing in this photo?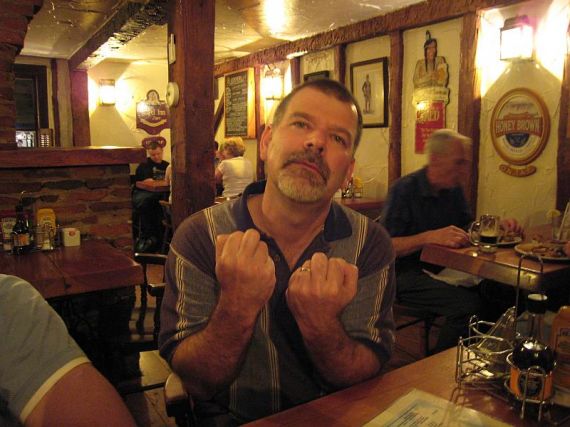 Despite the quality beers on tap and decent wings, is was agreed that the
atmosphere at the Angel was the best feature thus far...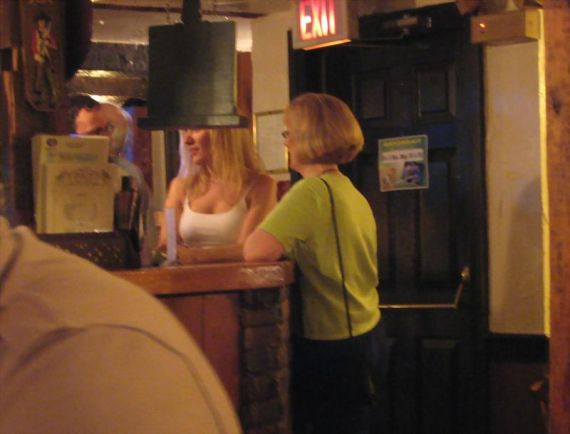 And now a little pitstop before hitting the next bar for the evening....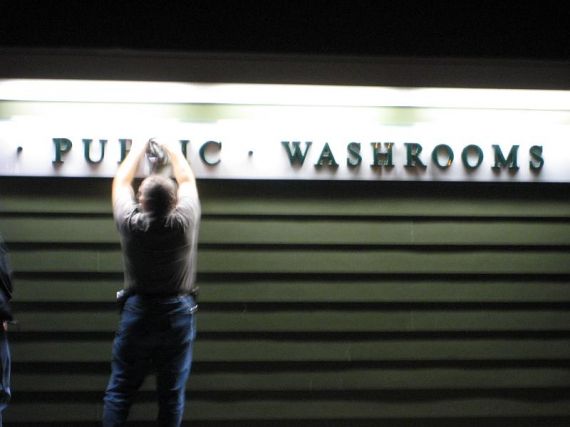 And onward we trek to the next and final spot of the night....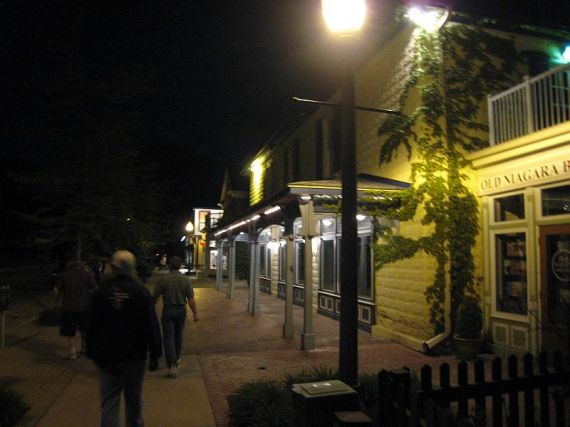 Derek shows off the patented Butler's FrankenWing(tm)....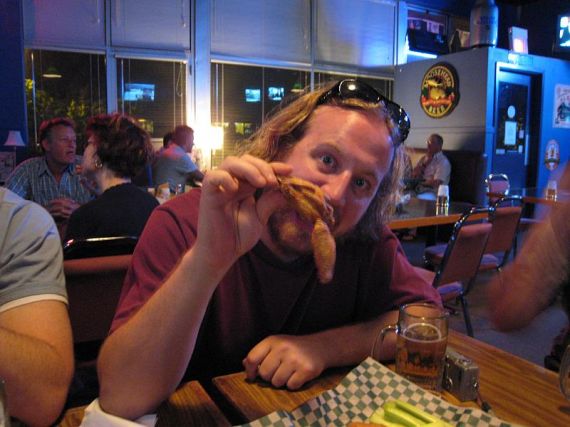 ---
---

Back to Index