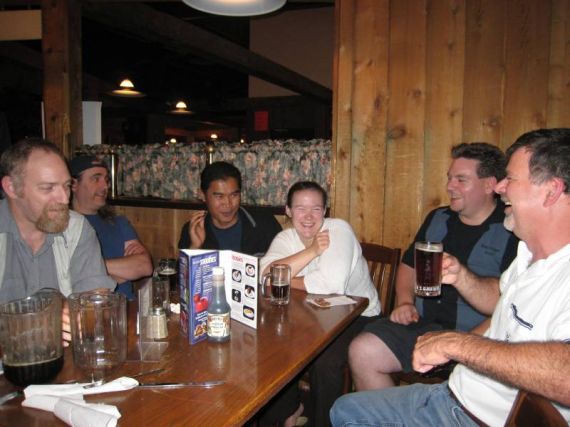 Well another year had come and gone, and once again it was time to celebrate the Anniversary of BHON. Tons of old faces came out and renewed their memberships while we dined on big tasty wings and some Keith's Amber. Plenty of laughs to be had as well and sadly I can't remember most of them. What a great night, and what could possibly spoil such a magical event?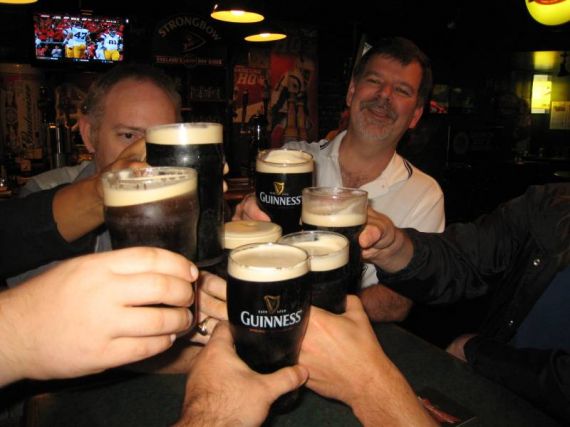 Wait...what the fuck? It's 10:30 and here comes the bill!?!? Seems the management was in a hurry to close down for the night and decided it was the right time to kick us out. "Eh...you guys have had enough to drink. You're cut off." WHAT? Can you say FUCK OFF? So Derek J goes off to chat with the manager, which was essentially our cue to leave. Somehow we all expected after exercising his usual "diplomacy", we'd be lucky to leave without the cops being called!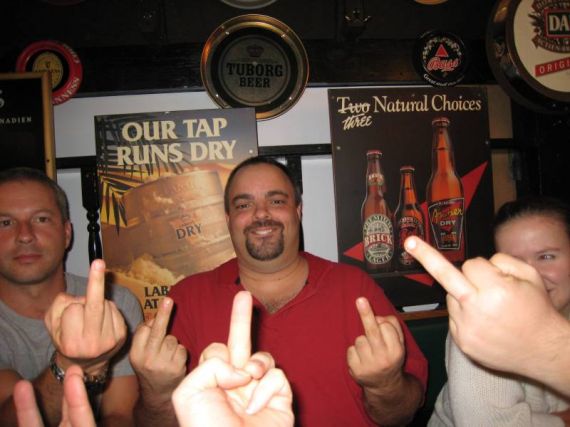 But all was not lost. Over to Bugsy's we went, where they were more than happy to serve us alcohol until final last call at 2:00am. A few pints of Guinness and another round of spec wings sealed the deal and finished off the night in style. Way to go Busgys! Also kudos to Chrissy for being such a hoot and Adrianna for being hot as always.